Home
Uilleann Pipes


♦In Brief


♦In Detail


♦Prices


♦Owner's Manuals


♦Project Photos

Reeds


♦Chanter Reeds


♦Drone Reeds


♦Reedmaking Equipment & Supplies


♦Prices

Other Projects


♦My Music


◊Wind and Wire
◊My Tunes


♦Make an E Whistle


&nbsp
About Me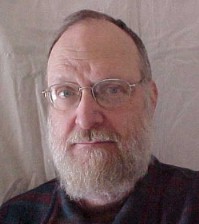 Born Portland, Oregon, 1950. Lived in Virginia, 1978-2003. Moved to Ithaca, New York in August, 2003.
Began playing traditional Irish music and uilleann pipes in 1983. Took first lessons from Paul Levin and Tim Britton. Began making uilleann pipes in 1985; first set built for someone else 1986. Tim Britton was a great help and influence in getting me started making pipes. Made a few Scottish smallpipes in the 1990s. Favorite piper: Seamus Ennis.
Over the years I have played many a dance, my favorite kind of gig. Also weddings, funerals, concerts. I have given lessons in uilleann pipes and whistle, and taught a few reedmaking classes.
I make Uilleann Pipes and sell reedmaking supplies.
Please contact me for further information.
Nick Whitmer
1 Renwick Place
Ithaca NY 14850
607 275 8178
nwhitmer@verizon.net